Politics and Insights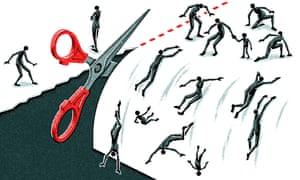 Tory cuts costs lives
A 38-year-old mother, Elaine Morrall died alone and cold while wearing a coat and a scarf indoors because she could not afford to pay for heating and had switched it off until her children got home from school. Elaine's family said that her benefits were stopped because she was too ill to attend a universal credit interview.
Elaine was vulnerable, as she suffered from an eating disorder and mental health problems. Her mother, Linda, said that she  had no income but was expected to be able to pay full rent. Elaine was as told that being in intensive care was not sufficient reason for failing to attend a universal credit interview.
A fundraising campaign has been launched to raise money for her devastated four children. And Elaine's mum has sent a scathing and "brokenhearted" letter to her local councillor in Halton.
In an open letter on Facebook, she wrote: "How…
View original post 666 more words